Tabor Group Conference
Achieving optimum outcomes for Addiction recovery, a collaborative approach
As part of Tabor Group's 30th Anniversary celebrations, Tabor Group are hosting a one-day conference on October 24th 2019, at the Clayton Silver Springs Hotel Cork. 
The conference will celebrate the development of addiction treatment over the years by inviting National and International leading practitioners and advocators to share the grounds for their confidence that treatment works. 
This conference will continue to promote and encourage participation from all parts of the sector towards a shared appreciation and learning of what medical, psychosocial and peer-based approaches offer in the realm of addiction, through the experiences of service users, industry leaders, clinicians and researchers.
Keynote Speakers
Susan Broderick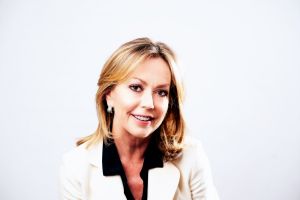 Founder and CEO of Building Bridges to Recovery, Former Associate Research Professor at Georgetown University, Former Assistant District Attorney at the Manhattan DA's Office
As a respected leader in the criminal and juvenile justice fields and as a woman in long-term recovery, Susan Broderick speaks from her own professional and personal experiences to help others in and out of the justice systems.  As Founder and CEO of  BB2Recovery (Building Bridges to Recovery), Susan provides a wide-range of consultation services across the justice system to improve responses to addiction and to promote recovery. She also lectures and provide keynote presentations across the country on the reality of recovery.
Susan started her career as an Assistant District Attorney in the Manhattan District Attorney's Office, where she served from 1989 until 2003. Susan then joined the staff at the National District Attorney's Association and started at Georgetown University in 2008. She served as an Assistant Research Professor until 2018, when she created BB2Recovery.
Susan's expertise and wisdom with regard to addiction and the justice systems are unique and multifaceted. She has not only worked on the front lines of the child welfare, juvenile and criminal justice systems, but she has also spent the last several years studying what works and what doesn't at one of the most prestigious universities in the nation. Most importantly, Susan Broderick has lived through these issues. Susan's experiences growing up in a family where alcoholism was present and her own struggle with alcohol gives her unique insight into the issues that many others "experts" have only studied.
She has a perspective that gives her tremendous credibility when she speaks and allows her to bring a message of hope to those in the justice systems, in academia and with the millions of people whose lives have been affected by addiction.
She serves on the Advisory Board of Facing Addiction with NCADD, the Recovery Research Institute at Massachusetts General Hospital, an affiliate of Harvard Medical School, and is Chairperson of the Board of Directors for Phoenix Multisport, a non-profit organization that promotes a sober active lifestyle. Susan was an Associate Producer of the film "The Anonymous People" and author of the article "Make Mine a Double."
Marion Rackard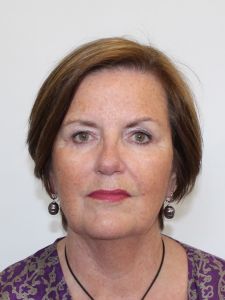 Marion Rackard has worked in alcohol prevention, advocacy, treatment and trauma as a HSE Senior Addiction Counsellor and Director of Counselling in the National Counselling Service for over thirty years. Having worked as an education officer with the former Irish National Council on Alcoholism based in the Midlands in her early career, she knew the value of an NGO and convened the first meeting of Alcohol Action Ireland in 2002 acting as Chairperson and CEO until it was fully established as a consistent advocacy and independent voice challenging our insidious and tolerant culture of alcohol related harm. That  challenge remains today as the Public Health Alcohol Act has not yet been implemented.
She was Project Manager for the Substance Misuse Strategy in HSE Social Inclusion where she was chair of the National Addiction Training Programme (2008-2015) which provided NDRIC &CRA training and supported the development of SMART Recovery and the trauma seeking safety training. Within that period she was co-Chair with Tusla National Policy Development Manager of the National Hidden Harm Steering Group a project which delivered a Strategic Statement and Practice Guide for practitioners in Tusla and HSE Addiction Services on the impact of parental substance misuse on children.
More recently, Marion has played an important role as Project Manager to the HSE Alcohol Programme, whose principal achievements to date have been the development of the askaboutalcohol.ie website., and public campaigns that encourage reflection and consideration of the many harms both physical, mental and emotional caused, or contributed to, by alcohol.
As a professional, and reflecting on her own personal experience of growing up with such a parent, Marion has been acutely aware of the silent stress related psychological symptoms including powerlessness experienced by family members living with parental alcohol misuse. The child, the adolescent and the adult can experience certain challenges and deficits such as an absence or a loss of a sense of self leading to mental health difficulties. Her main wish and goal for Silent Voices is that each person who so desires, is afforded an opportunity to safely talk about their struggles and pain. Improvement in mental and emotional health and wellbeing can enable people to live more self-directed lives rather than one influenced by the toxic stress of the legacy of problem drinking. https://alcoholireland.ie/silent-voices/
Dr Sharon Lambert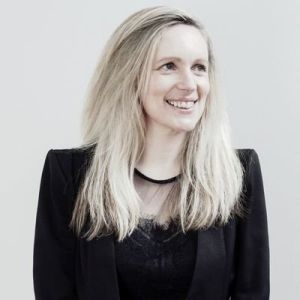 Dr Sharon Lambert joined the teaching staff in the School of Applied Psychology in 2014 following a number of years working within community based settings that provide supports to marginalised groups and promote social inclusion. Sharon's research interests revolve primarily around the impact of trauma on development, its link with substance misuse and mental health and consequent considerations for service design and delivery.
Sharon conducts research with community based partners such as fire service, ambulance, homelessness, criminal justice and educational organisations. The research looks at both primary psychological trauma (ACEs) and secondary traumatic stress. The impact of trauma on wellbeing and outcomes is explored and her focus is on using this information to develop, implement and evaluate theoretically driven interventions aimed at fostering capacity building and increasing social inclusion.
Sharon regularly delivers training to professionals working in front line services in addition to national and international conference participation. She has delivered training seminars to the Metropolitan Police in the U.K. and to the National Bureau of Criminal Investigation in Ireland. Sharon has also acted as a special advisor to Garda Working Groups, UK Home Office, the National Ambulance Service and the EU. ‍
Dr Eoin Coughlan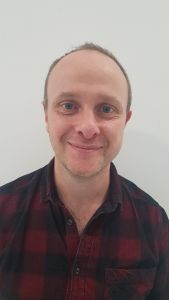 Dr Eoin Coughlan is the Rehabilitation and Training Manager for HSE Drug and Alcohol Services CHO4 responsible for the management and implementation of the National Rehabilitation Framework (NDRF). He is also Adjunct Lecturer at the School of Public Health, College of Medicine, University College Cork.
He has a wealth of experience of working in diverse addiction services, frontline and service management. His doctoral (Trinity College Dublin) and post-doctoral (University College Cork) studies focussed on participatory research and implementation science in healthcare settings with particular interest in interagency collaboration.
He has recently published in the Emergency Medicine Journal, BMC Health Services and Journal of the American Medical Directors Association.  Eoin is a much sought after lecturer and trainer in facilitation, drug and alcohol policy and treatment, Motivational Interviewing, and Community Reinforcement Approach (CRA) while his current post includes responsibility for SAOR SBI training and implementation in the region. He also sits on the SAOR National Advisory Group and the CRA Trainers network of Ireland.
Mick Devine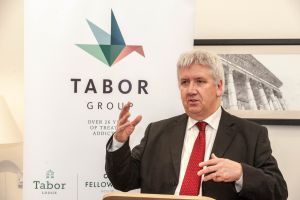 Mick Devine MA, Advanced Dip in Coun., Diploma in Family Systems, MACI is the Clinical Director of Tabor Group, an addiction treatment agency in Cork, Ireland.  He qualified as a Counsellor from Manchester University in 1991 and established a counselling service in a secondary school setting where he was a teacher of English and Religion. He gained experience of addiction treatment at Preston Alcohol Information Centre.
He began work as an addiction counsellor with Tabor Lodge in 1997 on his return to Ireland. He was Administrator of the unit from 2000 to 2011 and, upon its amalgamation with Renewal and Fellowship House; he became Clinical Director of Tabor Group.
He was a member of National Drug Rehabilitation Implementation Committee (NDRIC) from 2008 to 2012. He is a member of the Treatment and Rehabilitation Committee of the Southern Regional Drug and Alcohol Task Force since its inception in 2003 and was chair of this committee from 2003 to 2012.
He represents Tabor Group on Addiction Treatment Centres of Ireland (ATCI) and is currently playing an active role in the consultation process of Ireland's new Substance Misuse Strategy 2016 – 2020.
He is committed to psycho-spiritual development, his own and others, is currently engaged in a teacher training programme with Ridhwan School and is particularly interested in the spiritual dimension of good addiction treatment.
Conference Schedule Coming Soon