Recovery Month Events
Recovery Month Schedule of Events

Voices of Recovery – 1st September 2022
The Voices of Recovery focus on real stories and quotes from past clients. Each week a story or quote will be shared of past clients experience of their time in Tabor Group across social media and online channels.
You can read Voices of Recovery here.
Outreach to Industry – 1st September 2022
This Recovery Month, we are offering Workplace Talks and Information Days onsite to schools, clubs, and businesses of all sizes, across all industries. Each of our talks are designed to inform, educate, and help people to understand what addiction is and the supports that are available.
To find out more or to enquire for your organisation, email sodonoghue@taborgroup.ie
Volunteer Day – 17th September 2022
On Saturday 17th September Tabor Group will recognise the support and contribution of all Tabor Group volunteers. An award ceremony will take place Tabor Lodge presented by a guest of honour, followed by light refreshments.

The Echo Women's Mini Marathon – 18th September 2022
Join Team Tabor  on Sunday 18th September for The Echo Women's Mini Marathon. 100% of the proceeds from this event will go to Tabor Group's 'Exceptional Needs Fund' which provides clients with the addiction treatment they need.
For more information or to register, click here.
GP Webinar – (RESCHEDULED – NEW DATE TBC)
Tabor Group will host its first ever webinar titled 'Recovery and being trauma Informed' via Microsoft Teams. Please note this event is rescheduled and the new date is yet to be confirmed.
To register for this webinar, email sodonoghue@taborgroup.ie
Recovery Academy Presentations – 20th & 28th September 2022
Mark Wright from Recovery Academy will deliver 30-minute presentation to clients at Tabor Lodge and Tabor Fellowship to introduce them to the Recovery Academy and how it can help benefits clients in recovery.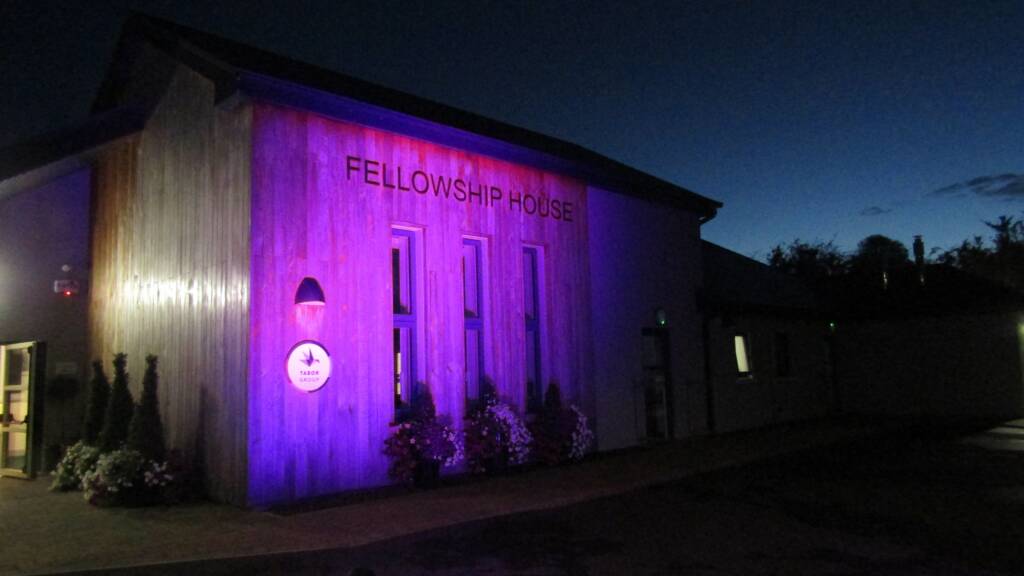 Leave a Light On – 29th September 2022
In partnership with Recovery Academy Ireland, Tabor Lodge & Tabor Fellowship will be lighting up purple on the evening of the 29th September to mark International Recovery Day on September 30th.
Tabor Fellowship Open Day – 30th September 2022
To mark Recovery Day, we will be holding an Open Day at Tabor Fellowship on Friday 30th September 2022 from 9:30am to 11:30am.
Our Open Day will give those in attendance the opportunity to tour our facilities, while also getting the chance to speak to some of the Tabor Group team to learn more about our treatment programmes. Light refreshments will be served on the morning.
To register for our Open Day, email sodonoghue@taborgroup.ie