About Tabor Lodge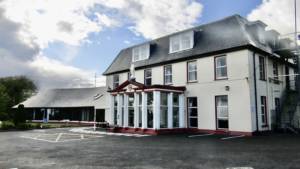 Tabor Lodge is one of Tabor Group's residential addiction treatment centres. Here, Tabor Group offer their Primary Residential Programme in order to help and treat individuals who are struggling with a gambling addiction and substance use disorder to alcohol and drugs. This programme is between 29 and 43 days in duration and consists of comprehensive assessment, individualised care planning, group therapy, counselling, addiction education, meditation, and nature walks.
We believe family support is crucial during rehabilitation and encourage families to participate in a 4-week family programme or attend family counselling.
Treatment at Tabor Lodge is available to men and women over 18 years of age, who are struggling with addiction to alcohol, drugs, and gambling. Admission is by prior assessment and appointment only. To arrange a confidential assessment please ring 021 488 7110.
Tabor Lodge is located 15 miles southwest of Cork City in Belgooly near Kinsale. It is surrounded by woodlands and rolling pastures that overlook the Atlantic Ocean.
Paying for Treatment
Tabor Group is a charitable organisation established to help those struggling with addiction and substance use disorder and whatever your financial circumstances, we will endeavour to accommodate you. Our treatment packages have been tailored, to keep the costs as clear as possible, so each client knows what is expected and included from the start.
At Tabor Group we operate a direct payment scheme with the major private health insurance companies. Your health insurer may provide cover towards the cost of treatment. Further information will be available from these bodies based on your cover. A client's individual insurance cover can be checked by Tabor Group at assessment stage or can be done by the client in advance.
Some employers contribute towards the cost of treatment.
The full cost of treatment will be discussed with you in full at the Assessment Stage Assessment.
Facilities