Assessment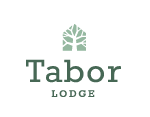 Clients come to Tabor Lodge from a wide range of places – they can be self-referred, or referred to us by a friend, family member, workplace manager, probation or court services, social workers or medical professional. Every person that contacts us will be given an initial assessment meeting. We recommend the person brings along a loved one or referent to the assessment so they are able to participate in and assist with the recovery process.
Assessment appointments can be made directly by telephone on 021 4887110 and cost €75.00.
At the assessment meeting, one of Tabor Lodge's professional addiction counsellors will meet with the person concerned. The counsellor will compile an individualised care plan and assess recommendations which could include admission to Tabor Lodge, detoxification, attendance at Tabor Lodge's Pre-Treatment programme or referral to another treatment service. The assessment meeting can take up to an hour and a half. Finance, waiting times and the admission process will also be discussed.
Admission to Tabor Lodge residential treatment service is dependent on prior assessment and by appointment only.