Cork Chamber, Annual Golf Classic Raises Funds for Tabor Group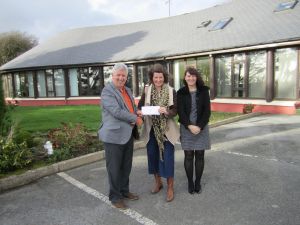 Cork Chamber Golf Classic
Cork Chamber (http://www.corkchamber.ie) held their annual golf classic on September 8th 2016 in Lee Valley Golf Club http://www.leevalleygcc.ie . On the day Tabor Group were selected as one of their nominated charities.
Pictured here is Barbara-Anne Richardson Director of Membership Development and Services, Cork Chamber presenting a Cheque to Mick Devine, Clinical Director Tabor Group and Katie Coughlan Admissions Manager
We are very grateful to Cork Chamber and to all those who were involved in the planning and those who took part of the day.
Cork Chamber
Cork Chamber is the leading business organisation for the promotion and development of economic and commercial activity in the Cork Region.
Representing close to 1,100 companies employing over 100,000 people in the Cork region, Cork Chamber is a dynamic and proactive organisation committed to supporting business in the Region.
Cork Chamber provide networking events, training for business, export documentation, trade information, business promotion and other business support services as well as influencing decisions and lobbying on behalf of businesses. They can be contacted on by email on info@corkchamber.ie