New Year's Resolution: An addiction-free 2020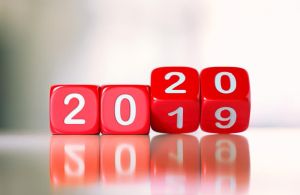 For anyone struggling with an addiction, the end of the year is a difficult time. There are more temptations and triggers during Christmas and New Year than at any other time.
Setting goals for the coming year can provide inspiration and encouragement for lifestyle improvements.
Although millions of people make New Year's resolutions, 60% fail to actually keep them. This failure rate may be due to unrealistic expectations, lack of discipline or a loss of motivation.
If recovery is a potential New Year's resolution for you, don't let fear of the unknown, or a lack of motivation hold you back. By overcoming your addiction, you can make 2020 the best year yet.
Life can change
Through sobriety, you can:
Spend money on your future. That might mean investing in treatment. It might just mean taking the money that you would have spent on drugs or alcohol and putting it toward a better version of you.
Make decisions you are proud of. Forgive yourself for mistakes you've made and start living a life of integrity. It's never too late.
Face your demons. Instead of self-medicating, let 2019 be the year you get to know yourself well enough to know your demons.
Invest in your relationships. Friends and family can make the transition to sobriety easier by providing care and support.
Find clarity and meaning. Without drugs or alcohol, you can focus on the things in life that are important to you. Make it a point this year to live intentionally.
Set goals
For the best success in making New Year's resolutions, it's important to set specific, attainable goals. You can set up a schedule for the things you want to accomplish, and take it pieces at a time. Sobriety, success and happiness aren't achieved overnight. Allow yourself breathing room, forgiveness and opportunities for change.
Get professional help
Residential treatment is the universally acknowledged way to get yourself on the road to recovery. You'll learn to communicate, confront your demons and leave with the tools and a 12-step programme to lead a new life. Here at Tabor Group, recovery supports are in place so that when you finish your residential treatment programme, we are still with you every step of the way.
Talking therapy
Talking to a qualified therapist about your addiction – whether it's alcoholism, substance addiction, gambling or food-related – can help you begin the process of becoming sober. Group therapy sessions can also help you come to terms with your addiction, while gaining insight from likeminded individuals.
Discuss sobriety with family and friends
Inform your family and friends of your intent to become sober, or to maintain your sobriety. If you have any friends or family who don't already know about your struggles with addiction, the start of the new year might be the best time to disclose this information. This will help you stay accountable and give you a support system.
Change your lifestyle
Staying sober starts with you. Make active changes to your lifestyle to help pave the way to sobriety. You can begin by changing your routine into one that avoids situations that tend to lead to addictive behaviour.
If you often find yourself going to the pub on weekday nights, try replacing the activity with something different, like taking a walk or joining a recreational sport. Change up your usual pattern and keep busy with new activities to avoid going back to old habits.
Many activities you can partake in are social, so you'll have a chance to both try something new and meet new people. Whether you find people who share in your hobby, or you make new friends at an art class, adding new experiences to your schedule will help keep you happy, busy and sober.
Resolve to be healthier
Eating healthy food and staying fit can help you stay sober. Exercise gives you a sound body and mind, while maintaining a healthy diet will have you feeling fresh every day.
Not only will cooking healthy meals keep your mind off your addiction, but it will give you direct control over your wellbeing. Nothing feels better than knowing you can take care of yourself and lead a healthy lifestyle, especially while staying sober. Here's to a wonderful addiction-free 2020!
Tabor Group is a leading provider of residential addiction treatment services in Ireland. We provide support and care to hundreds of clients suffering from addictions to alcohol, substances, gambling and eating disorders. For more information on Tabor Group's services click here.