The Rise of Addiction after COVID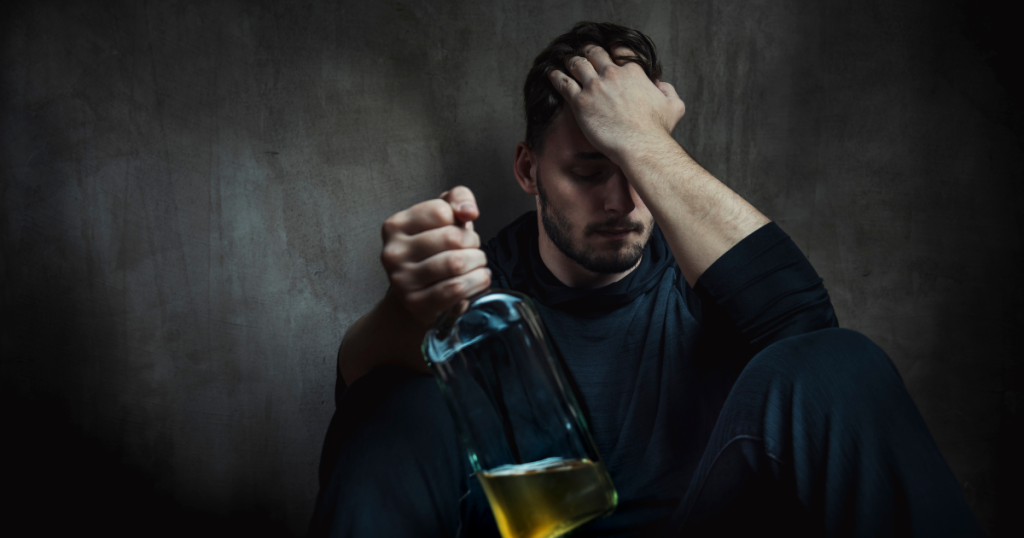 The COVID-19 pandemic presented a huge amount of challenges to our daily lives, our health system, and our economy, and issues such as addiction didn't disappear when the virus emerged. In fact, substance use, and misuse, increased during the pandemic.
COVID-19 restrictions and lockdowns made life extremely difficult for anyone struggling with an addiction or in recovery. Everyone faced similar challenges, with the interruption to normal life, but for those with an addiction, these challenges posed a far greater threat.
Challenges such as job losses, isolation and even boredom were all relapse triggers people in recovery faced, while for active users, these challenges exacerbated the use of their drug of choice as a coping mechanism. COVID-19 government payments even provided funding to increase the use for those suffering with addiction.
In addition to this, support groups are a crucial part of many people's recovery journeys. However, with the disruptions to support groups caused by COVID-19, with many moving to online platforms, it made it difficult for those in recovery, providing an extra hurdle to overcome.
Addiction can be kept at bay or managed by having a good structure and routine in place to your daily life. However, when that structure begins to collapse, such as during the COVID-19 lockdown, then the addiction can be more difficult to manage for some. If we have a lot of free time, we can get idle or lazy and as a result lower our standards of what we expect from ourselves. Before we know it, we can be on a downward spiral.
As we gradually move out of COVID-19 to get back to the 'new normal' with everyone returning to their normal lives following two years of restrictions, addiction is continuing to rise in Ireland.
With alcohol, home drinking behaviours have changed due to the pandemic with the closure of pubs and the extra time spent at home. There was a substantial surge in home drinking over the last couple of years, whether it's house parties or just to pass away the night due to boredom. Now that we are coming out of COVID-19 and even with the pubs now open, people are still stuck in their old ways, and have developed this habit of drinking at home which might not have been the case pre-covid. This gives serious concerns on the future implications of the consumption of alcohol in this country, the dependency on alcohol and in turn, the addiction to alcohol.
Following the COVID-19 pandemic, you would have been forgiven to assume that cocaine use would decrease in Ireland as a result of it being linked to socialising. However, in fact it has gotten worse, especially among younger people in the country. Its ease of accessibility and even 'home delivery' options from those selling the drug has resulted in the almost "normalisation" of cocaine completely removing any fear around it. No longer, a rich person drug, cocaine along with cannabis is now seen almost as the same as drinking alcohol and a major issue in Ireland today.
As we continue to move out of the pandemic, demand for Tabor Group's services has remained high with the organisation receiving over 1000 calls from people and loved ones living with addiction last year, and this year's figures already looking like surpassing that number.
We have always known that a crisis in an individual's life can cause an addiction to accelerate in severity, and that has certainly been the case with the global crisis we all faced of COVID-19. Many people now realise that they simply cannot ignore their addiction anymore and must get help. It's not something that will go away overnight, you have to be very vigilant around an addiction and prioritise it.
TABOR GROUP
Tabor Group provides residential & community-based addiction treatment programmes to men and woman over 18 years of age, who are struggling with addiction to alcohol, drugs, and gambling.
If you or a loved one are suffering from an addiction, get help today. We can help you recover in a healthy, friendly environment and beat your addiction. Do not hesitate to contact one of our counsellors today for information by calling +353 (21) 488 7710 or alternatively you can email us at info@taborgroup.ie. We can help you.